What Is Spikeball
As the creators themselves say, if volleyball and four-square had a baby, it would be Spikeball. The basic Spikeball kit comes with the net and 2 balls. Once it's all set up all you need is a good attitude and the urge to have fun. A competitive and challenging activity that requires hand eye coordination and reaction speed. Great to bring anywhere to play with your family and friends. What started off as an attempt to launch a new sport, has now turned into a global phenomenon, with its popularity still on the climb. If you're interested in giving it a try, you can either read the rule book or check out their how to play video.
A Global Sport
Initially created as "Roundnet" in the 1980s, Chris Ruder purchased and rebranded it in 2008. Upgrading the equipment and the rules, Ruder had no idea his new sport would become so popular. Spikeball started as a basement warehouse product and as a backyard sport for most. With their increase in revenue, they were able to gain the attention of the media and acquire sponsorships. It now has its own league and tournaments played around the world and on national television. How did this happen?
The Players
Through the help of Shark Tank and internet promotion, Spikeball became mainstream. They gathered the likes of internet sensations such as 'Dude Perfect' and shows like 'The Today Show' to help put them on the map, and put them on the map they did. With additional social media marketing and promoting they were able to gain heavy traction. Not only were they catching attention online, but through word of mouth as well. How many times have you walked by a park or beach and seen Spikeball being played and thought "That looks pretty fun". Here at Type Two fun, we fell victim to that, and we had to give it a try.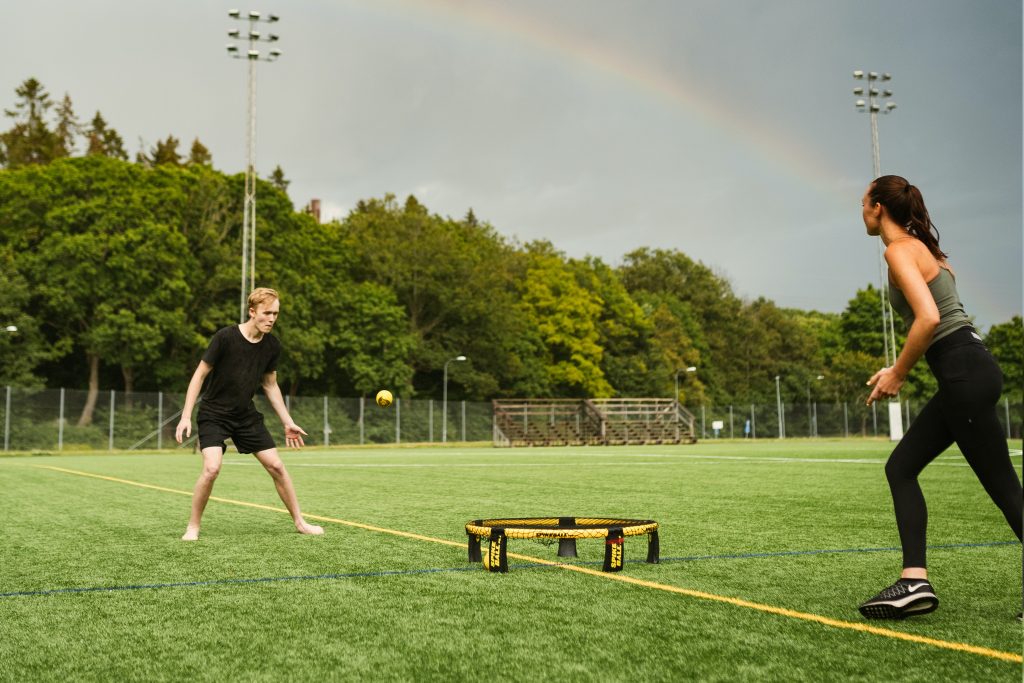 Why It's Fun
Simple to set up, and capable of being played almost anywhere, it's the perfect activity for those looking to challenge each other and compete. While it may not look much, it actually gets very tiring. There's a lot more running than you would think. Whether you're running for the long ball or diving for a drop shot, you won't have to worry about not sweating if you're playing more than a couple games or if you just like to compete like us. Another great thing about Spikeball is that it's usually played outside, and you know here at Type Two we love the outdoors. Any way to be outside and get a good sweat on will always be considered fun to us.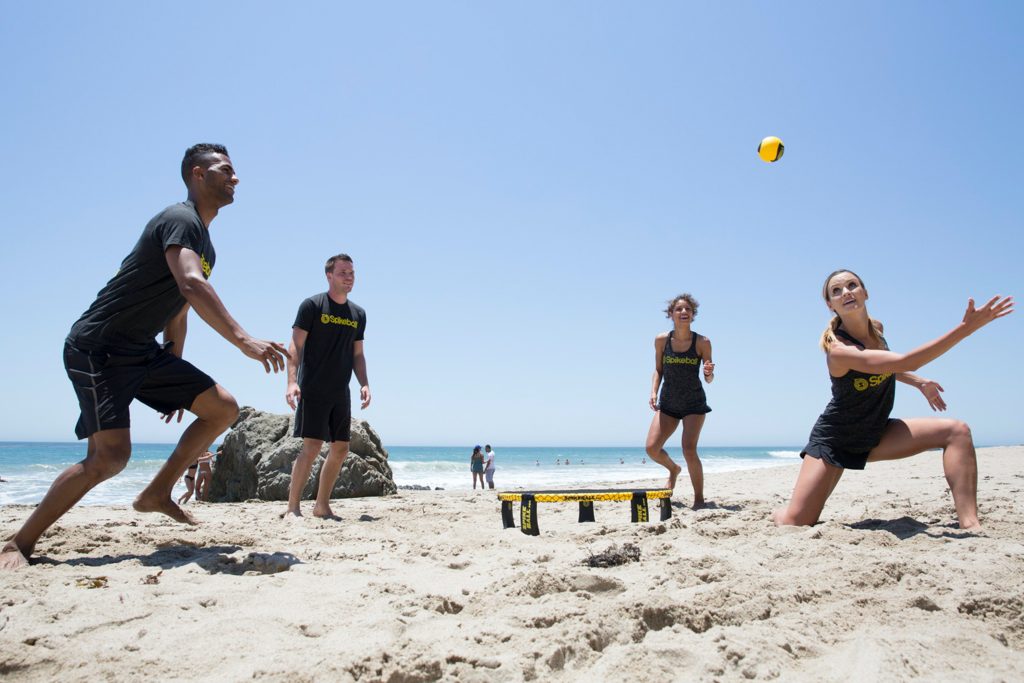 Conclusion
Having no clue about how to start a business or launching a new sport, the creators of Spikeball took on this challenge and brought their idea for the world to enjoy. We challenge you to get out there and give it a go. Work with your teammate strategically to be the best amongst your friends and family, or just play for fun. It might take some time to learn, but once you get the hang of it we promise it's loads of fun.