The Necessities
These are the must haves. Without these you might face some extra challenges on your trip.
Shelter & Bedding
Tent
Sleeping bag
Sleeping mattress
Air pump
Pillows
Mallet and stakes
Mosquito netting
Food & Water
Water dispenser/purifier
Water bottle
Cooler
Food
Portable stove
Gas/fuel
Utensils and cookware
Cutting board
Food containers
Gear
Flashlights and headlamps
Matches, lighter, or fire starter
Lantern or lamp
Sunscreen
Lawn chair
Outdoor mat
First aid kit
Portable charger/power bank
Multi tool
Duct tape
Insect repellant
Clothing
Warm clothing
Base layers
Raincoat
Pajamas
Towels
Sandals or flip flops
Boots or shoes
Hats or beanies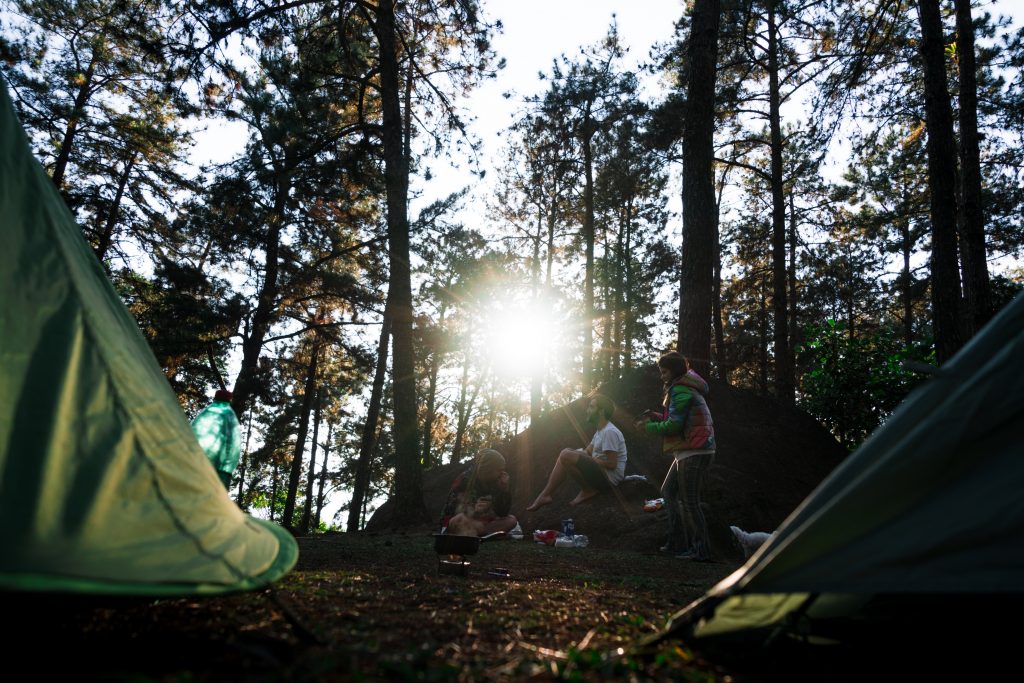 Hygiene
Toiletries
Garbage bags
Paper towels and toilet paper
Environmentally friendly dish soap and a sponge
Disinfectant wipes
Eye glasses/contacts
The Miscellaneous
These are the for fun items. Without these you'll survive your trip, but you might have less fun.
Speakers
Sports or activities
Snacks
Board games or cards
A book
Hammock
Binoculars
Camera equipment
Water activities
Water floaties
Alcoholic beverages
Swim wear
Journal
Coffee and coffee mug
Condiments/spices
Extra blankets
Instruments
Conclusion
Camping is meant to be an enjoyable experience. A time and place where you can enjoy the outdoors, be at one with nature, and just get away from the city noise. While there are always some challenges when it comes to camping, you can always make those challenges a little easier to accomplish with a proper camping packing list. We hope our teams list is helpful and remember, have fun! 😊